1 oz | 31.1 grams | Extra Fine Gold (.99999)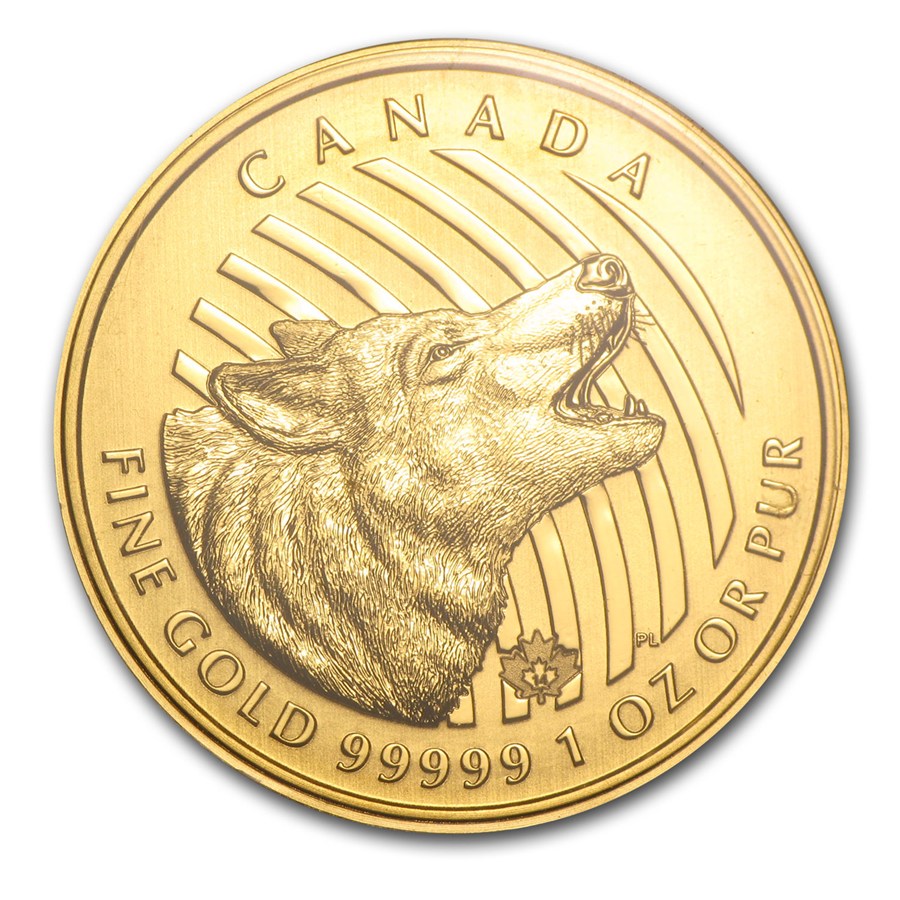 As low as
RM 6,715.43
Tier
MYR
Tier 1
6,740.47
Tier 2
6,734.21
+150 coins
Tier 3
6,727.95
+300 coins
Tier 4
6,721.69
+500 coins
Tier 5
6,715.43
+1,000 coins
Buyback price: 6,256.99
---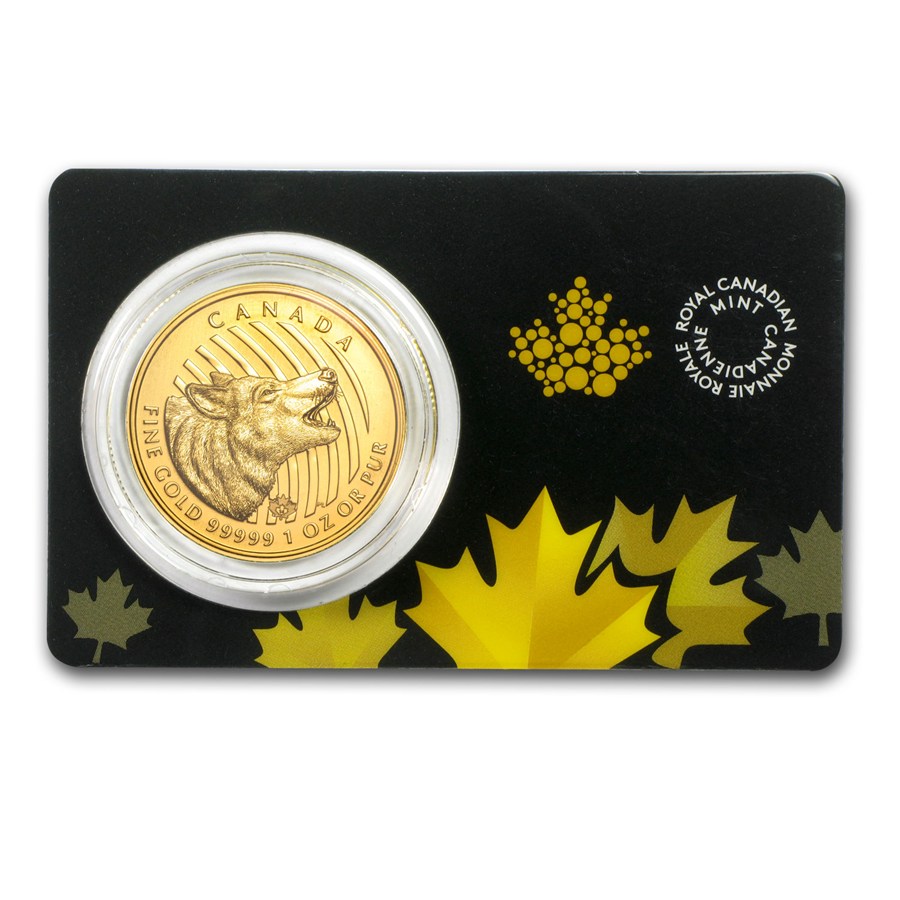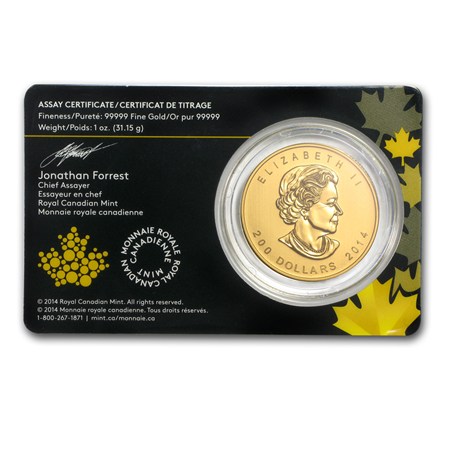 Product Details
The howling wolf is the first release in the Royal Canadian Mint's Call of the Wild series. These beautiful .99999 fine Gold Maples are highly collectible and have seen appreciation over the years.

Coin Highlights:
Contains 1 oz of .99999 fine Gold.
Coins are encapsulated, housed inside a mint issued assay card as certificate of authenticity.
Obverse: Susanna Blunt's design of Her Majesty Queen Elizabeth II, along with the $200 face value (CAD).
Reverse: A howling Grey Wolf with lines in the background representing the wolf's howl, while weight and purity are listed below.
Each of these coins features a small maple leaf privy mark, micro-engraved with the number "14," which is visible only under magnification.
These 1 oz Gold .99999 fine coins have been out of circulation for a few years and may have scratched assay cards, but the coin is in mint condition.

---
Pricing Details:
Points computation: 1 coin = 10.00 points
Tier
Points required
Price
(MYR)
Price/Gram
(MYR)
Price/Troy Oz
(MYR)
Percentage
Over Spot
Buy/Sell
Spread
1
-
6,740.47
216.711
6,740.47
2
1500
6,734.21
216.510
6,734.21
3
3000
6,727.95
216.309
6,727.95
4
5000
6,721.69
216.107
6,721.69
5
10000
6,715.43
215.906
6,715.43