0.03 oz | 1 gram | Fine Gold (.9999)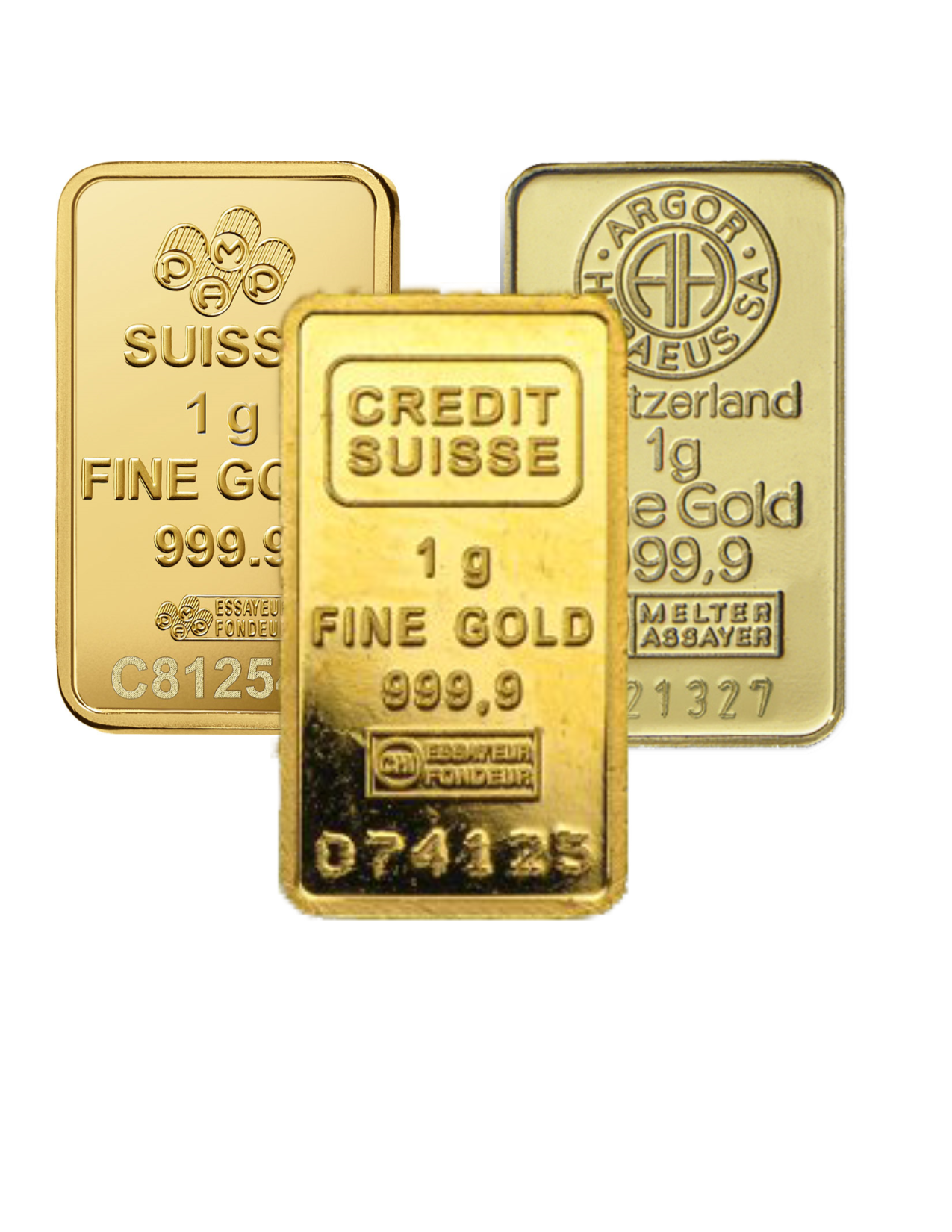 | | | |
| --- | --- | --- |
| Narrow Buy/Sell Spread! | Out-of-Stock | |
---
The lowest premium 1 gram LBMA Gold Bar.
These fractional 1 gram gold bars offer great value as a physical gold, investment instrument as they are small, affordable, low premium and highly liquid. This is one of the easiest ways to own the metal.
Gold coins tend to be more elaborate with higher production surcharges, especially in smaller fractional coins, whereas these bars are produced for less. They are well designed and minted, with no compromise on quality. All come sealed in a blister package, with .9999 purity and most importantly, LBMA (London Bullion Market Association) certified. This confirms the quality of the refiner and the acceptability of the bars to be traded anywhere in the world.
The narrow buy/sell spread is suitable for active trading and as a store of value. These small bars are easy to transport and as the price of gold rises over time, the appeal for 1 gram bars would naturally increase. Trading in smaller fractional sized gold also means that it would be much easier to sell as there would be more willing buyers. Those that are new or not too familiar with buying or selling precious metals can start purchasing from us without breaking the bank.
It is also vital to take note of the importance of physical and tangible precious metals in your investment/saving/trading portfolio. What you are purchasing is physical gold and not some paper asset, there is no counterparty risk.
Order your 1 gram gold bar with confidence.
Please note that the brand of bars that you will be receiving are randomly selected when your order is placed.
---
Pricing Details:
Points computation: 1 bar = 0.32 points
Tier
Points required
Price
(MYR)
Price/Gram
(MYR)
Price/Troy Oz
(MYR)
Percentage
Over Spot
Buy/Sell
Spread
-1
-
255.31
255.310
7,941.04