---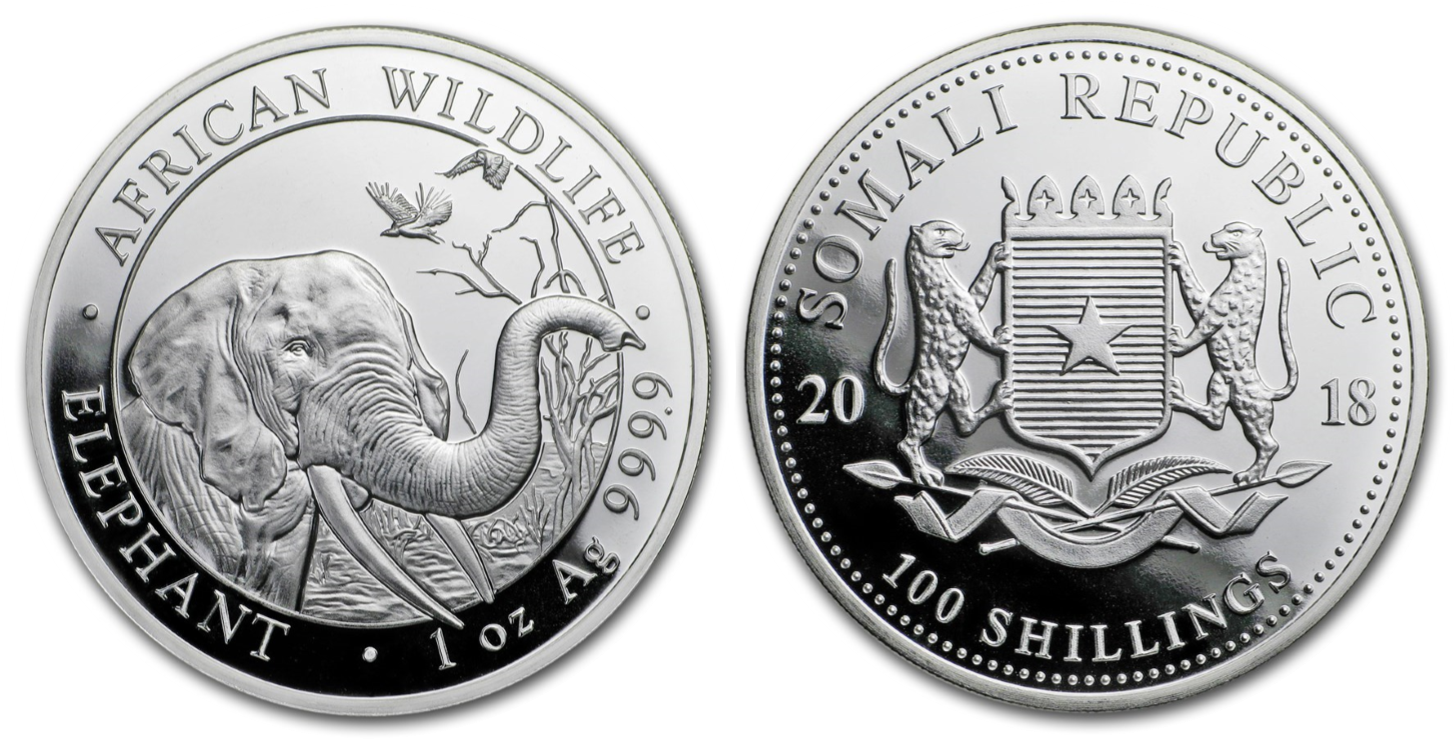 Minted at the Bavarian State Mint in Germany.
The Bavarian State Mint is the oldest operating company in the city, and one of the oldest operating mint facilities in Germany and the whole of Europe.
The Somalian Silver Elephant coin has been popular worldwide since it was first produced in 2004.
However, between 1999 and 2003, the African Wildlife series Elephant coin was minted for the nation of Zambia, a landlocked country in Southern Africa.
This beautiful "proof-like" coin is one of the fastest growing coin series in the world !!
---
Pricing Details:
Points computation: 1 coin = 1.00 points
Tier
Points required
Price
(MYR)
Price/Gram
(MYR)
Price/oz
(MYR)
Percentage
Over Spot
Buy/Sell
Spread
2
1500
124.89
4.015
124.89
3
3000
124.03
3.988
124.03
4
5000
123.60
3.974
123.60
5
10000
123.17
3.960
123.17