---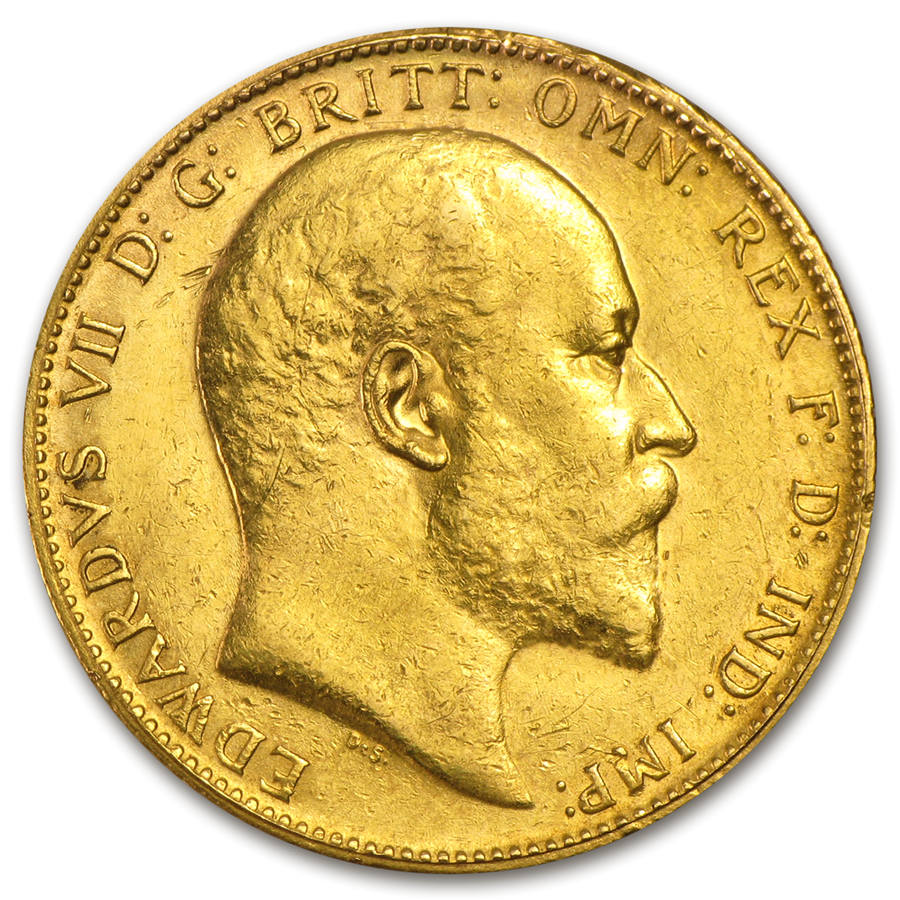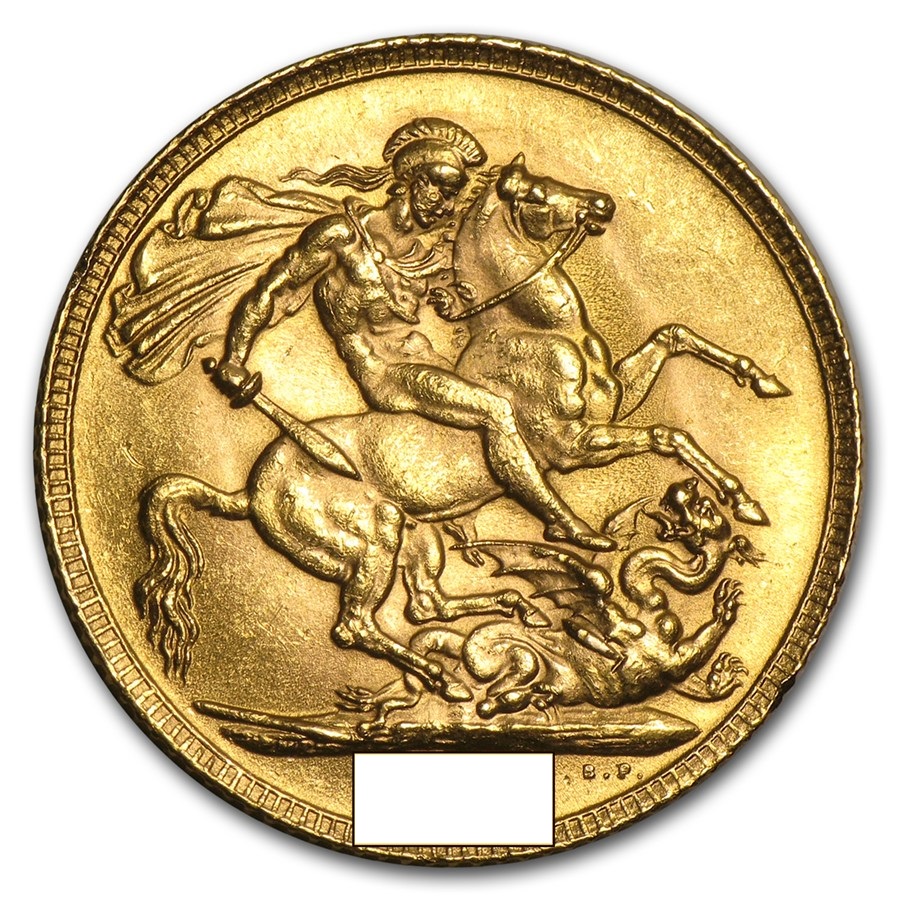 Gold Sovereigns from the reign of King Edward VII are dated 1902-1910​ (much rarer).
Weighs: 7.988g (0.2568 troy oz)
Year: Random
Purity: .9167
Fine Metal Content: 7.323g (0.2354 troy oz)
Sovereigns are legal tender in the UK with a £1 face value.
Obverse: Depicts the bust of King Edward VII, the son of Queen Victoria.
Reverse: Features a rendition of St. George mounted on horseback slaying a dragon, designed by Benedetto Pistrucci.
Minted at the British Royal Mint.
---
Pricing Details:
Points computation: 1 coin = 2.40 points
Tier
Points required
Price
(MYR)
Price/Gram
(MYR)
Price/oz
(MYR)
Percentage
Over Spot
Buy/Sell
Spread
1
-
1,961.28
267.870
8,331.69
2
1500
1,959.76
267.662
8,325.23
3
3000
1,958.25
267.456
8,318.82
4
5000
1,956.73
267.249
8,312.36
5
10000
1,955.22
267.042
8,305.95