---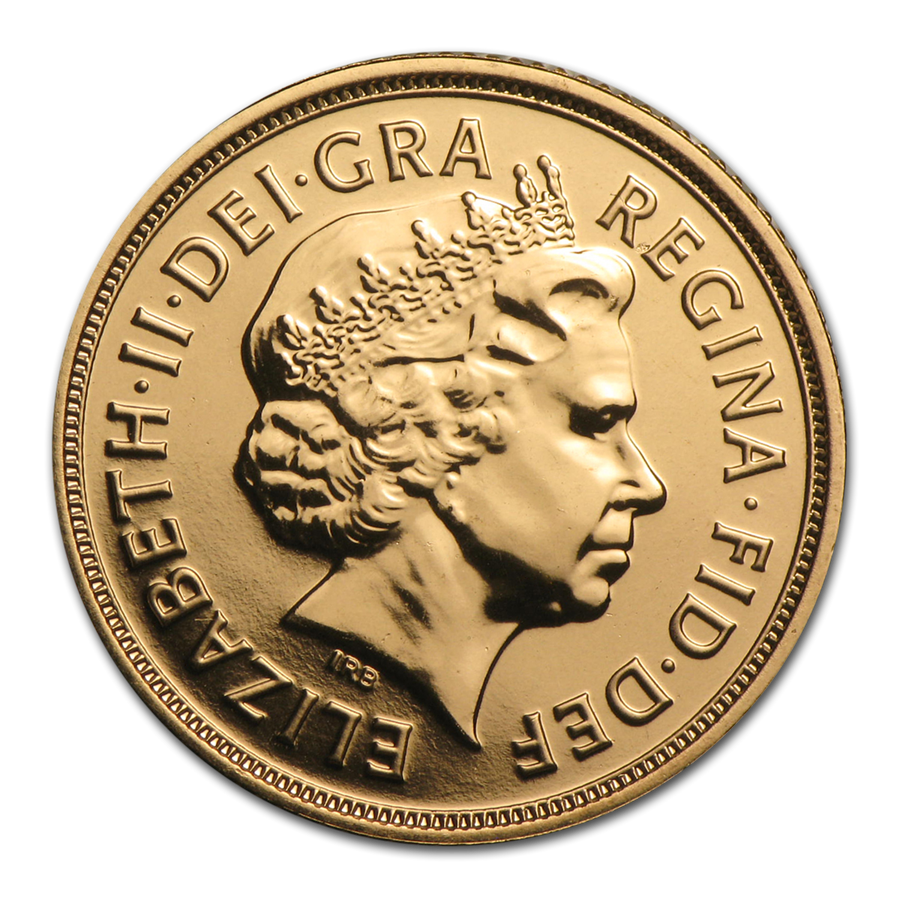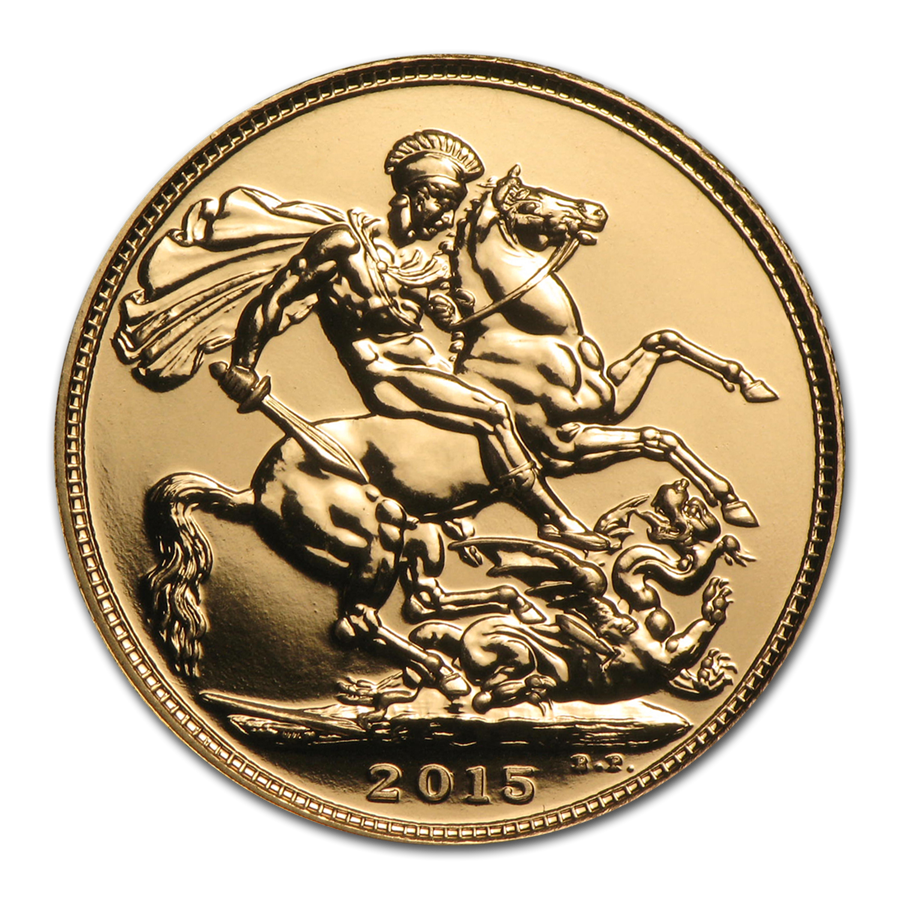 Gold Sovereigns of Elizabeth II (Fourth Head) are dated 1998-2015.
Weighs: 7.988g (0.2568 troy oz)
Year: Random
Purity: .9167
Fine Metal Content: 7.323g (0.2354 troy oz)
Sovereigns are legal tender in the UK with a £1 face value.
Obverse: Coins bearing the Queen's fourth portrait will show her wearing the Queen Mary button stud-pearl earrings and the Girls of Great Britain and Ireland tiara.
The portrait image is the largest of Queen Elizabeth II's five portraits.
Reverse: Features a rendition of St. George mounted on horseback slaying a dragon, designed by Benedetto Pistrucci.
Minted at the British Royal Mint.
---
Pricing Details:
Points computation: 1 coin = 4.80 points
Tier
Points required
Price
(MYR)
Price/Gram
(MYR)
Price/oz
(MYR)
Percentage
Over Spot
Buy/Sell
Spread
1
-
1,976.73
269.980
8,397.32
2
1500
1,975.22
269.774
8,390.91
3
3000
1,973.71
269.568
8,384.49
4
5000
1,972.21
269.363
8,378.12
5
10000
1,970.70
269.157
8,371.71