0.24 oz | 7.32 grams | Gold - 0.2568 oz @ 91.67%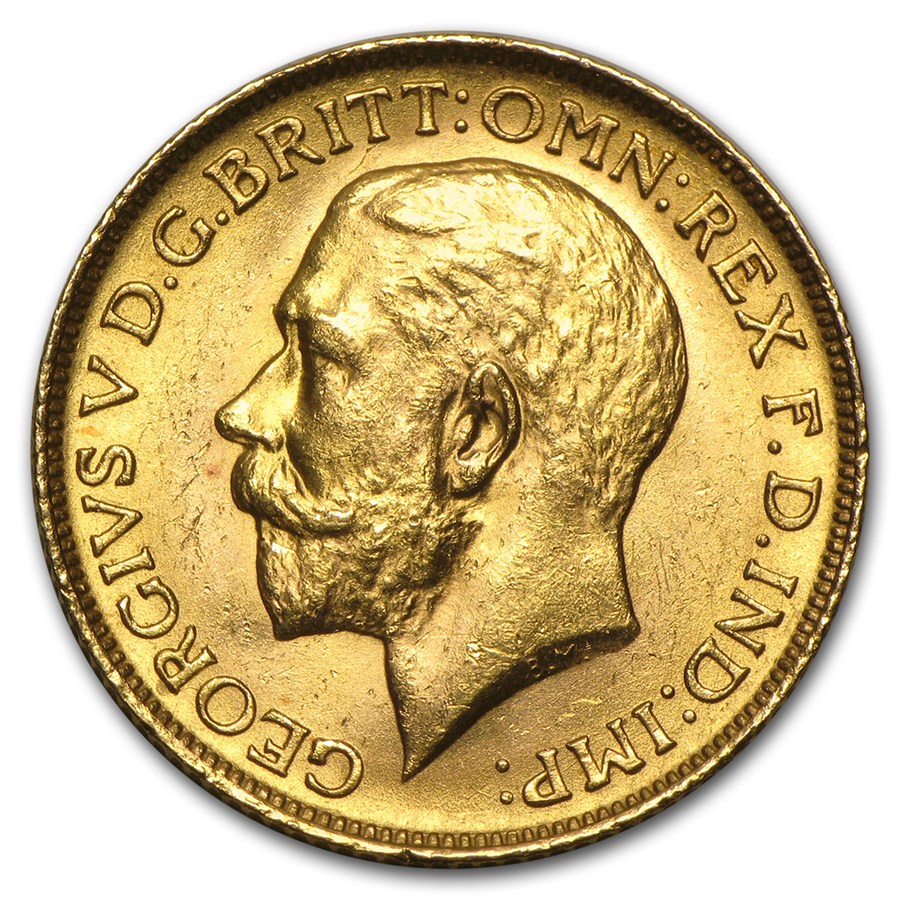 As low as
RM 1,922.87
Tier
MYR
Tier 1
1,929.02
Tier 2
1,927.48
+637 coins
Tier 3
1,925.95
+1,274 coins
Tier 4
1,924.41
+2,124 coins
Tier 5
1,922.87
+4,248 coins
Buyback price: 1,741.68
Visible to admins only

| | | |
| --- | --- | --- |
| dated 1911-1932 | Out-of-Stock | |
---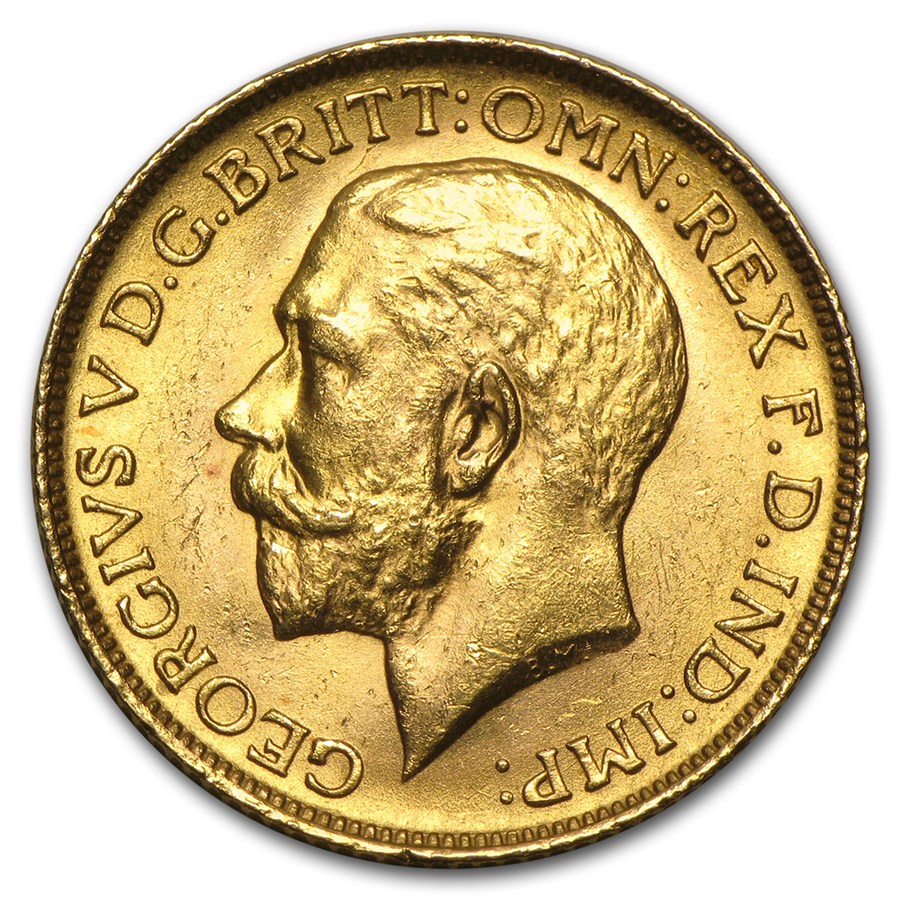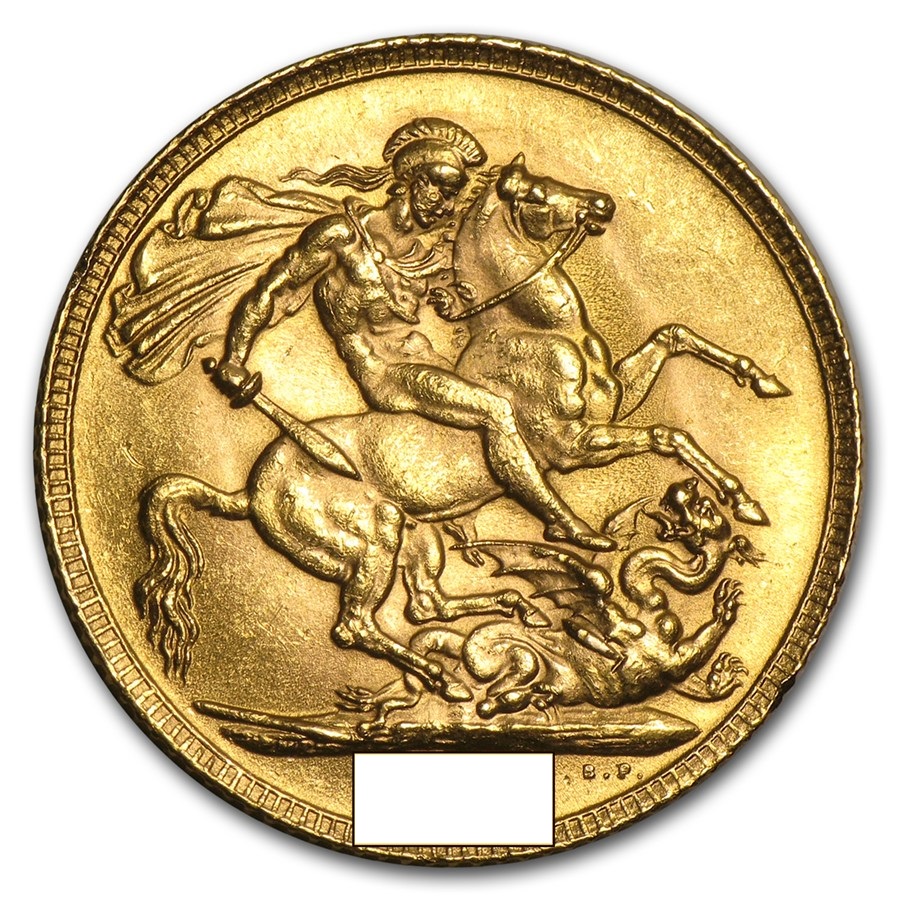 Gold Sovereigns of George V are dated 1911-1932.
Weighs: 7.988g (0.2568 troy oz)
Year: Random
Purity: .9167
Fine Metal Content: 7.323g (0.2354 troy oz)
Sovereigns are legal tender in the UK with a £1 face value.
Obverse: Depicts the bust of King George V.
Reverse: Features a rendition of St. George mounted on horseback slaying a dragon, designed by Benedetto Pistrucci.
Minted at the British Royal Mint.
---
Pricing Details:
Points computation: 1 coin = 2.35 points
Tier
Points required
Price
(MYR)
Price/Gram
(MYR)
Price/Troy Oz
(MYR)
Percentage
Over Spot
Buy/Sell
Spread
1
-
1,929.02
263.464
8,194.65
2
1500
1,927.48
263.254
8,188.11
3
3000
1,925.95
263.045
8,181.61
4
5000
1,924.41
262.834
8,175.06
5
10000
1,922.87
262.624
8,168.52