---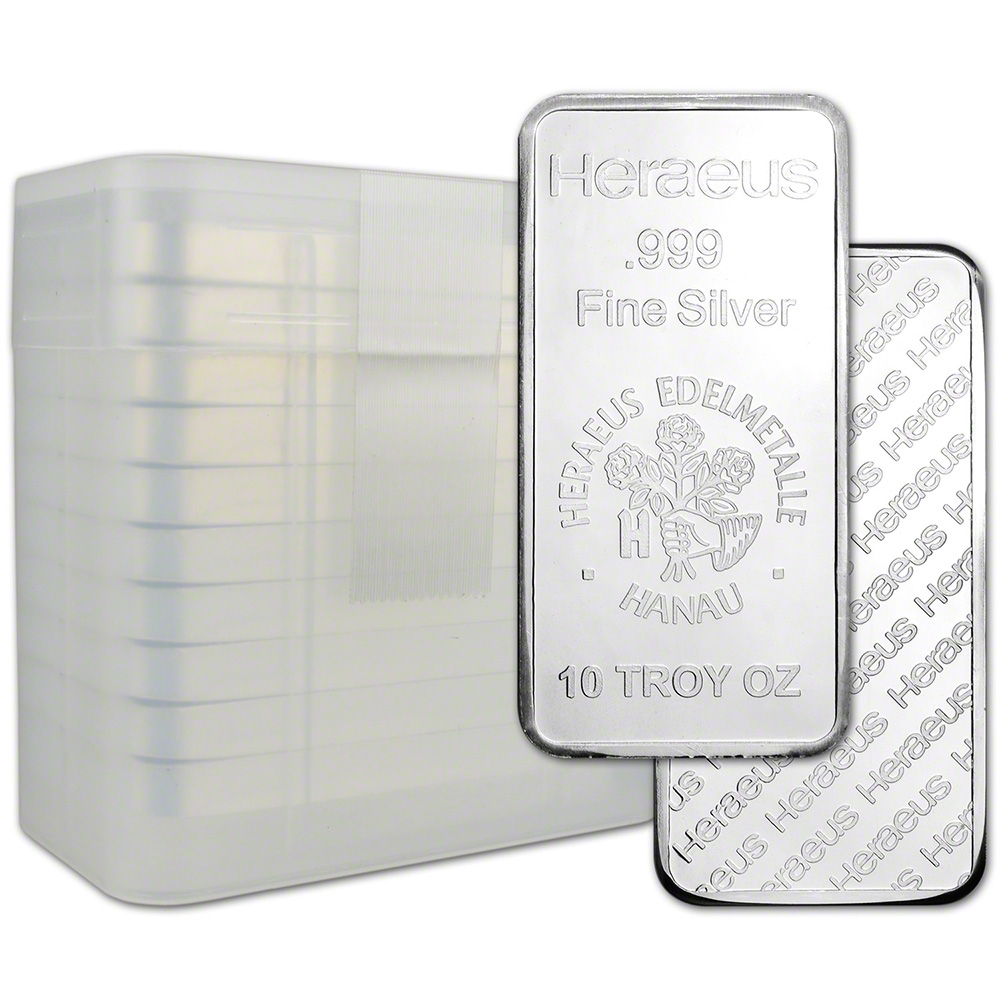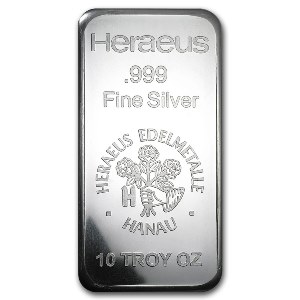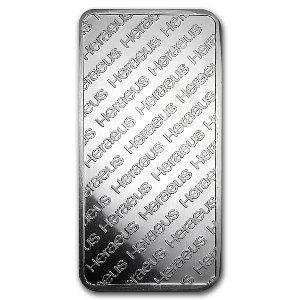 Heraeus Silver Bar 10 Oz
These 10 ounce bullion bars are refined and minted by Heraeus, a globally active Precious Metal and Technology Company which has been family-owned for 160 years.
With a Code of Conduct which defines binding rules for the acceptance of precious metals, Heraeus has committed itself to high standards. Only material from audited mines and suppliers are used in the production of Heraeus bars.
Bar Highlights:
Contains 10 oz of .999 fine Silver.
Bars come in protective plastic bags. Multiples of 10 typically come in custom plastic tubes.
Obverse: Features a mirrorlike finish with the Heraeus Edelmetalle logo along with weight and purity.
Reverse: Heraeus name in a repeating diagonal pattern.
Accredited to the Good Delivery List maintained by the London Bullion Market Association (LBMA).
---
Pricing Details:
Points computation: 1 bar = 10.00 points
Tier
Points required
Price
(MYR)
Price/Gram
(MYR)
Price/oz
(MYR)
Percentage
Over Spot
Buy/Sell
Spread
1
-
1,091.39
3.509
109.14
2
1500
1,082.81
3.481
108.28
3
3000
1,074.23
3.454
107.42
4
5000
1,069.94
3.440
106.99
5
10000
1,065.65
3.426
106.57